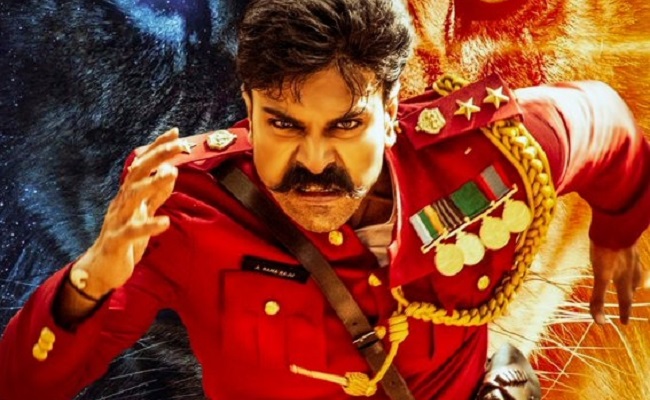 The most awaited film 'RRR' was released today across the nation and opened to mixed talk. While the regular fans and a set of audience are saying high about the film, the others are saying that they are disappointed.
When we tried to browse through some opinions around, we could find the following:
"RRR is a sheer Ram Charan's movie. NTR is sidelined comfortably in the second half without giving much weightage to him. Watching the interviews of the RRR team I thought that NTR is going to dominate in the film. I didn't want my hero to dominate the other star but at least should be on par with the other hero. That is totally missing. Rajamouli disappointed many of NTR fans like me", writes a netizen on social media.
"Criticizing Rajamouli is neither sedition nor blasphemy. He never made any bad movies in the past but that doesn't mean he was born only to make good films. He raised his bars and set his own standards. RRR is certainly a film with a weak plot and unimpressive narration. The grandeur may be big but the essence has no juice but only pulp. Still, many are hesitating to say this even after watching the film as they firmly believe that Rajamouli can never deliver a bad film", said another netizen in a social media thread.
"Honestly I didn't like the movie. But I am not comfortable saying this as I respect Rajamouli. His hard work and commitment for the last four years is impeccable. So, though I didn't like it, I wish this should become a hit", said a film buff when asked.
"The highlight of this film is the performance of Junior NTR, Ram Charan and Olivia Morris. The other highlight is choreography by KK Senthilkumar and music by MM Keeravani for the song – Naatu Naatu – which is the best among the songs. The other drawback of this movie is having no proper story and execution", mentioned an avid film lover.
"This is just a weekend film as per my opinion. The collections drop heavily from Monday. The producer may be safe as he sold out and made break even. But the buyers may lose heavily. Already the blocked tickets for Saturday and Sunday by several theaters are released for the audience to buy online. We have to see how it goes on and where it ends. There is some risk involved for sure", predicted a trade analyst.
"The high priced tickets deserve a big thumbs down. I wanted to watch this with my family this weekend. But as the tickets are being sold at more than double of normal prices, I postponed it for watching next week. But looking at the present talk, I am in a mood to wait and watch on OTT", says Ujawala, an employee in a private company.
"RRR is good. But when compared to Bahubali-2 it looks like a dwarf. That's the only problem. Rajamouli couldn't beat his previous film in content", said another film lover.
On a whole, this the first film of Rajamouli that garnered mixed talk throughout the nation. The real fate of this film will be known on Monday evening. There are many instances where a film worked despite negative and mixed talk.
Let us wish RRR makes such a feat surpassing all the thumbs down opinions.
New App Alert: All OTT Apps & Release Dates Under One App
.