Macy's Own Your Style sale is going on now, and it's the perfect way to, well, own your style. Discounts include some of our favorite style and beauty picks, from fragrance and jeans to cast-iron cookware, wedding season-ready shoes and the perfect little camera bag for every day.
The sale offers discounts of up to an extra 30% off, plus 15% off beauty and, in some cases, 25% off and 10% off regular-price, sale and clearance items. Just make sure to use the code OWNIT at checkout to score the on-sale prices — and shop soon, because sizes are selling out fast and the sale ends April 3.
We've rounded up some of our favorite picks from the sale below. Then head to Macy's to check out the rest of the selection.
Apparel and accessories

Betsey Johnson is always a little maximalist, but if you need to kick up all those Little Black outfits for the evening (or add a pop of color for wedding season), these are the booties to do it in.
We love an on-sale essential, and that's exactly what this on-sale three-pack is. Choose from black or white (or both) for a spring and summer of easy wearing.
This lilac skirt puts a little spring color in your office wear collection, should you not be working from home these days — and we bet it'll put a smile on your face on Monday mornings too.
DV Dolce Vita Women's Myla Strappy Block-Heel Sandals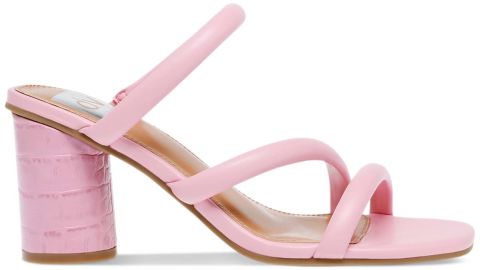 It always stinks to buy a one-off pair of uncomfortable heels to wear for a wedding, but these all-rounders come in pretty pastel tones that go just as well for brunches and the office as they do an outdoor celebration (and they won' t sink in grass, either).
With a little extra room in the important places (butt and thighs), these jeans are cut for both warm and cold seasons, so it's an all-year pair of denim for all-year wear.
ICYMI, sweat vests are cool again, and this really cool one from Free People has a modern crop and casual loose knit — perfect for layering on at home or if your desk happens to be right next to the AC.
Coach Leather Crossbody Camera Bag

This go-everywhere bag has room for the essentials, looks fancy enough for a big night out, and has a classic shape that ensures it'll remain in your closet for years.
Cheaper than a Le Creuset, but just as great, this Dutch oven will braise, cook soups, roast and do pretty much anything else you need done on the stovetop or in the oven.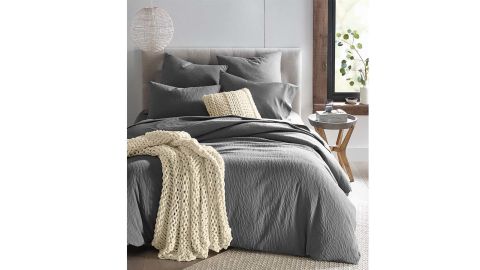 Get that luxe, lived-in look with this crinkly comforter set, which includes two pillow shams to top off the ensemble.
Lightweight for spring and summer and cozy for fall and winter, we're not frowning at $370 off a down comforter.
If your old set's worn out or you've just acquired a second bathroom, this full set of super-soft, super-pretty towels includes four bath towels and a half-dozen washcloths, plus six additional handtowns.
Towel? Bathrobe? Blanket? We're not entirely sure, but what we do know (and what more than 400 people giving this an almost five-star rating know) is that it's ultra-comfy and the perfect way to keep cozy when blankets preclude arms from moving too much.
This bright-for-daytime but seductive-for-evening perfume from Valentino is a go-to for everyday and every mood thanks to notes of bergamot, jasmine and a grounding of bourbon vanilla and crystal moss.
Tarte's very first product is back in three shades that are perfect for putting a pop of spring color on your cheeks — and you can score it on sale right now. Choose from flush (red berry), tipsy (warm coral) and exposed (luminous natural), put it on and then promptly forget you're wearing it thanks to the light-as-water formula (literally…it's 36% water).
Mario Badescu Facial Spray With Aloe, Chamomile & Lavender

Mario Badescu's much-loved facial sprays are marked down during this sale, and with long summer days ahead (and a little more sun exposure than we're used to after winter), this aloe, chamomile and lavender spritz is exactly what we'll be loving our face with after a day outdoors.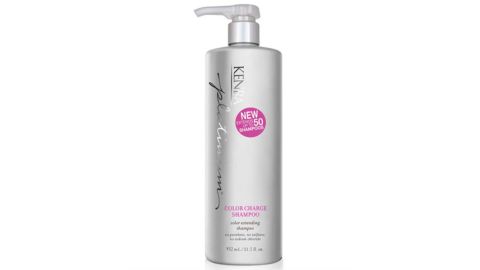 Don't spend a ton of money on a bleach just to let it fade. This shampoo from Kenra preserves platinum color for up to 50 shampoos (just in time for the next root lift).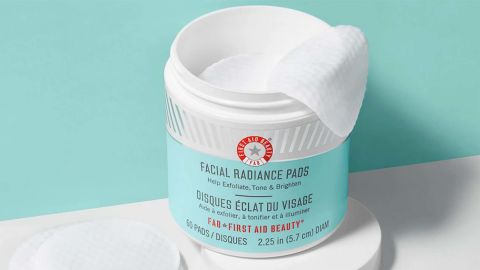 Wipe away the day and get your glow doing with FAB's aptly named facial radiance pads, which use lactic and glycolic acids to exfoliate and tone, making this a product that packs a punch.
.