Top pitching prospect Hunter Greene has made the Reds' Opening Day roster and will pitch out of the rotation to begin the season, manager David Bell announced to reporters Wednesday (Twitter link via Charlie Goldsmith of the Cincinnati Enquirer).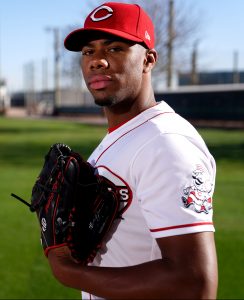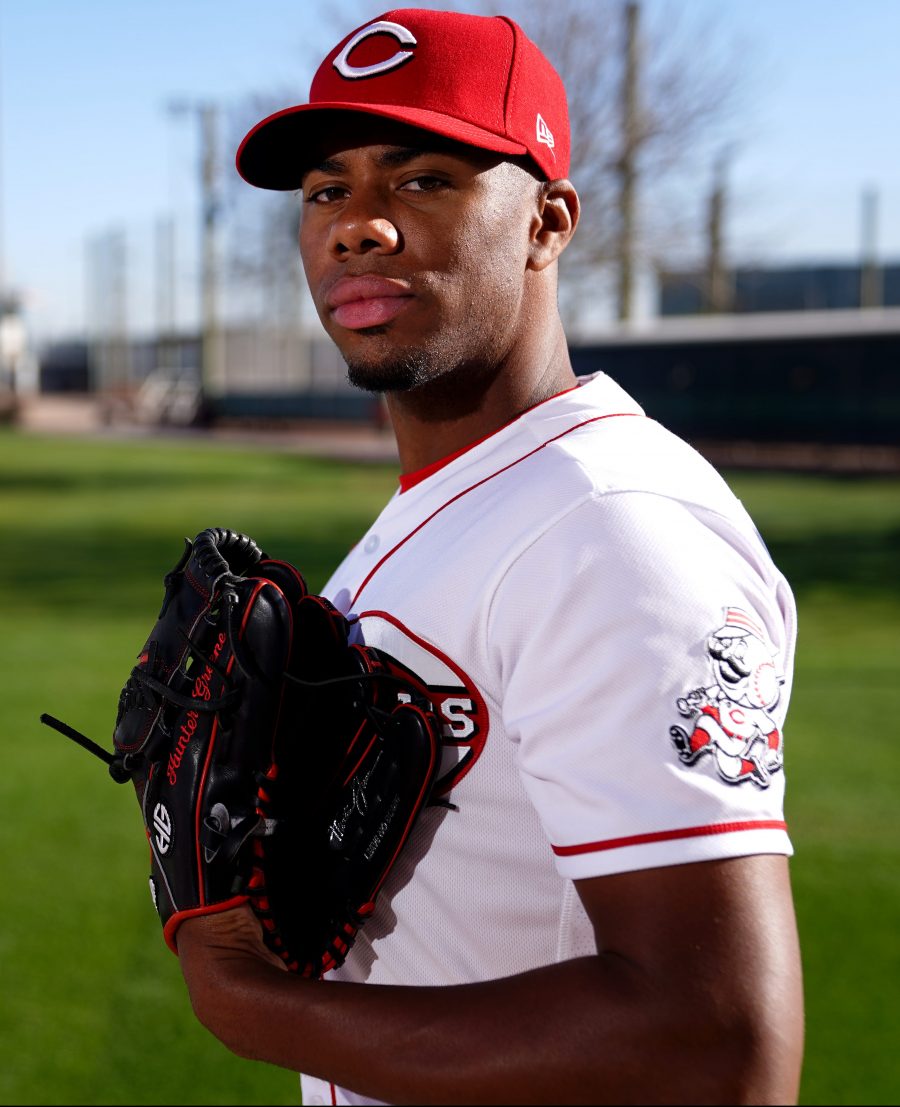 Tyler Mahle will start on Opening Day and be followed by lefty Reiver Sanmartinrighty Vladimir Gutierrez and Greene. Cincinnati has an early off-day that'll allow them to skip the fifth spot in the rotation the first time through, and Mahle has already been announced as the starter for their fifth game (which is also their home opener). The Enquirer's Bobby Nightengale adds that whoever is settled upon as the fifth member of the rotation will likely start the sixth game of the season.
Greene, 22, was the No. 2 overall pick in the 2017 draft. Initially selected as a two-way player, he's since been shifted solely to the mound and has done little to drop his stock in the years since being drafted. Tommy John surgery wiped out Greene's 2019 season, but he's returned with the same triple-digit heater and wicked slider that made him such a coveted player as an amateur. He currently ranks among MLB's 35 best prospects according to each of Baseball America, MLB.com, FanGraphs, Baseball Prospectus, ESPN and The Athletic (where Keith Law is most bullish on him, placing him No. 12 overall).
Greene split the 2021 season between the Reds' Double-A and Triple-A affiliates, pitching to a combined 3.30 ERA with a 31.7% strikeout rate, an 8.9% walk rate and a 43.8% ground-ball rate over the life of 106 1 /3 innings. That marked a new career-high in innings pitched for Greene, which comes as little surprise given 2019's surgery and the lack of a minor league season in 2020. The Reds may yet be cautious with Greene's workload — both on a per-start basis and with regard to the season as a whole — but he'll be given the opportunity to grow that innings total at the big league level.
The news on Greene comes just one day after the Pirates drew flak for optioning top infield prospect Oneil Cruz to the minors to begin the season. Situations like this were a focal point for the MLBPA during this offseason's wave of collective bargaining, as players pushed the league to incentivize front offices to carry their best prospects to begin the season rather than hold them in the minors for a few weeks to secure an additional year of club control. Under the 2021-26 CBA, teams can be awarded draft picks if they carry top prospects to begin the season and those players go on to finish well in awards voting.
It's eminently possible that Cincinnati might've included Greene in the Opening Day rotation even in the absence of those new stipulations, as the offseason trade of Sonny Gray and injured to Luis Castillo and mike minor have thinned out the Reds' options. Regardless, Greene's forthcoming debut gives Reds fans plenty to be optimistic for after a frustrating offseason that was more focused on trimming payroll than improving the 2022 roster.
If Greene is in the big leagues for good, he'll increased a full year of service time in 2022 and be on track to reach free agency following the 2027 season, when he'd be just 28 years of age. As things stand, he'd be on track to reach arbitration following the 2024 season.
Photo courtesy of USA Today Sports Images.
.