Comedy lost another legend in Gilbert Gottfriedwho passed at the age of 67. His family made the announcement via Twitter. Gottfried's passing is the latest in a string of other recent losses like Bob Saget, Louie Anderson, and Norm Macdonald. Born in 1955, the actor and comedian started at the very young age of 15 in the comedy circuit before landing his first role in the TV movie The Further Adventures of Wally Brown in 1980. He made his feature debut in the 1984's The House of God for MGM/United Artists. He landed his breakout role in the 1985 comedy bad medicine as Tony Sandoval opposite Steve Guttenberg, Alan Arkin, and Julie Hagerty.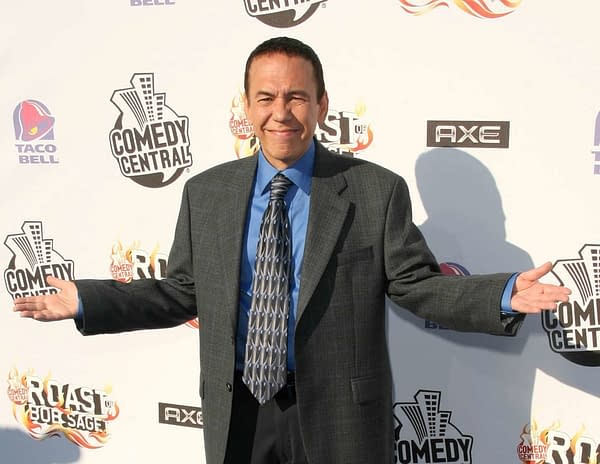 Gottfried would land memorable roles throughout the '80s and '90s in films including Beverly Hills Cop II (1987), Hot to Trot (1988), The ProblemChild franchise, Look Who's Talking Too, The Adventures of Ford Fairlane, and more. Director Dennis Dugan shared with The Hollywood Reporter what the comedian would do on The Problem Child set. Making regular appearances in supporting roles across film and television, he also became a staple in voice acting with arguably his biggest signature role as the wise-cracking parrot Iago in the Aladdin franchise. Originally, the most trusted servant of Jafar, Iago became a mainstay eventually turning to good appearing throughout the films and TV series. As far as personal appearances go as a comedian, he was a favorite celebrity panelist on The Hollywood Squaresa favorite in the Comedy Central roasts, arguably told the best version of the improvised Aristocrats joke.
Gottfried landed so many diverse roles in live-action and animation appealing to projects appealing to adults and children alike. His comedic talents also landed him appearances on sketch comedy shows like Saturday Night Live and other late-night programs like The Tonight Show, Last Week Tonight, among others. Contemporary audiences might also recognize him as the one-time voice of the AFLAC duck. The comedian's last live-action appearances were in a 2021 episode of The Late Show with Stephen Colbert and an episode of The Kominsky Method. Gottfried's family released the statement, "We are heartbroken to announce the passing of our beloved Gilbert Gottfried after a long illness. In addition to being the most iconic voice in comedy, Gilbert was a wonderful husband, brother, friend & father to his two young children. Although today is a sad day for all of us, please keep laughing as loud as possible in Gilbert's honor. Love, the Gottfried family." Other include Jason Alexander, Jon Stewart, Rosanna Arquette, Seth MacFarlane, Robert Smigel (via Triumph the Insult Comic Dog), Larry Karaszewski, Judd Apatow, Tom Green, Marlee Matlin, Al Franken, and more.