Leslie Grace, who portrays the titular hero in Warner Bros. and DC Films' Batgirl, reveals actor Jacob Scipio's mysterious role in the upcoming film.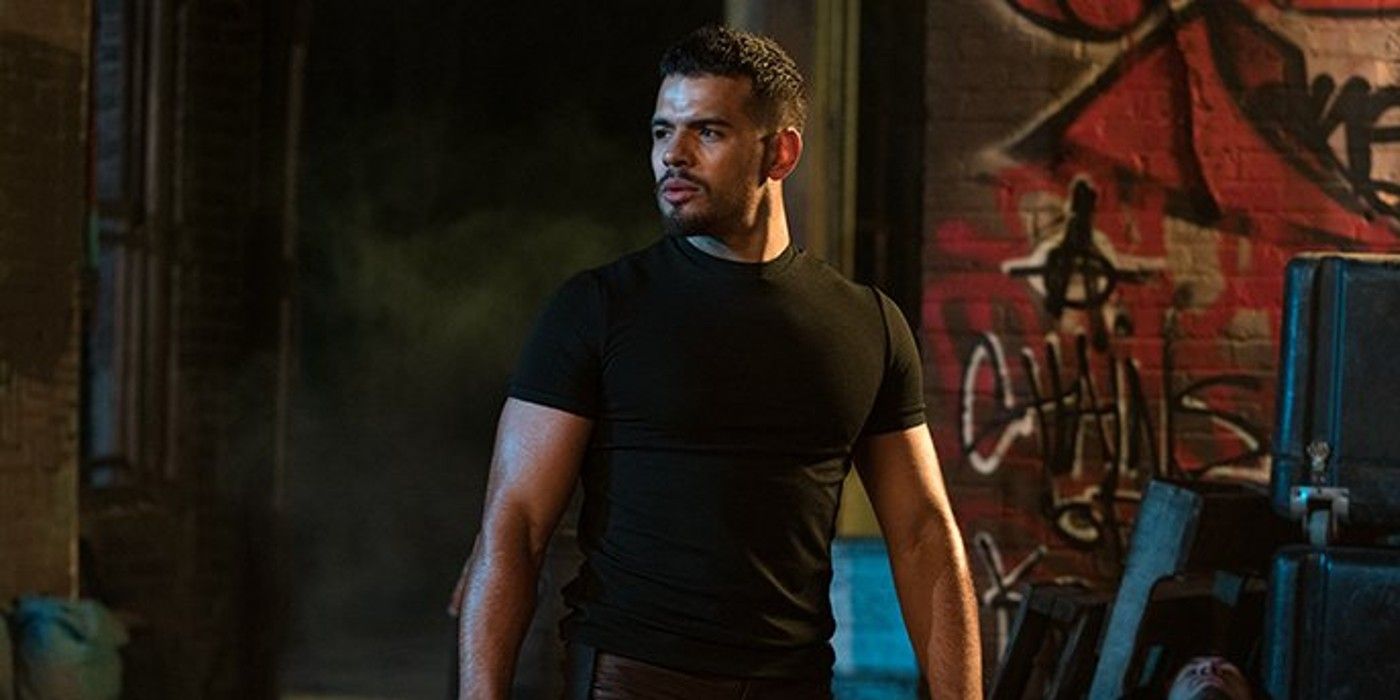 Actor Jacob Scipio was cast in Warner Bros. and DC Films' upcoming Batgirl film in a mystery role, which has been revealed by the film's star, Leslie Grace.
In an interview with E! Online, Grace confirmed that Scipio will portray mob boss Anthony Bressi. Created by Chuck Dixon and Graham Nolan, Anthony "Tough Tony" Bressi first appeared in DC Comics in 1992's Robin III: Cry of the Huntress #1.
RELATED: Batgirl Star Leslie Grace Is Ready for Her Bat-Sequel
In early March 2022, Scipio teased more details about his role which, at the time, had still been a mystery since his casting in October 2021. "Obviously, I have to pick my words quite carefully here because my tongue is pretty tied with it ," tea Bad Boys For Life star said. "But I can say that my character is in the comics. He wants to make Gotham a better place. And he's in a situation with Batgirl. Let's just say that."
Along with Scipio, the confirmed cast of Batgirl includes Grace as Barbara Gordon/Batgirl, JK Simmons as Commissioner Gordon, Brendan Fraser as the villain Firefly and Michael Keaton as Batman. Keaton will reprise his role as Bruce Wayne/Batman after first appearing as the Dark Knight in Tim Burton's Batman (1989) and Batman Returns (1992).
Keaton's appearance in the DC Extended Universe film was teased in December 2021, before being officially confirmed when Grace welcomed the veteran Batman actor to the film. Behind-the-scenes footage and images from the Batgirl set in Glasgow, Scotland have teased Keaton's upgraded batsuit, with an image from Keaton showing the actor while wearing his Batman costume. As for Fraser, his role as Firefly, the movie's main antagonist, was announced in October 2021, around the same time as Scipio, though it was not officially confirmed at the time.
RELATED: Batgirl Director Shares the Most Detailed Look Yet at Leslie Grace's Costume
Filming has officially wrapped for Batgirlfor which production began in early December 2021, but the film was first announced in March 2017. It was later confirmed that co-directors Adil El Arbi and Bilall Fallah would take over the project with a script from Christina Hodson, who wrote for The Flash and Birds of Prey (And The Fantabulous Emancipation of One Harley Quinn).
"With Batgirlwe hope to take the audience on a fun ride and see a different side of Gotham," producer Kristin Burr said in May 2021. "Christina's script is crackling with spirit. [Arbi and Fallah] have an excited and joyous energy which is infectious, making them the perfect filmmakers for this Batproject. And I'm just psyched I get to be part of the DC universe, which is super cool."
Batgirl does not have an official release date but is expected to premiere exclusively on HBO Max in 2022.
Source: E! Online
Batgirl's Leslie Grace Celebrates the End of Filming – And So Does the DCEU's Black Canary
Read Next
About The Author