What do you know about the multiverse?
Well, how about the fact that it's coming, and you're invited!
Advertisement ▼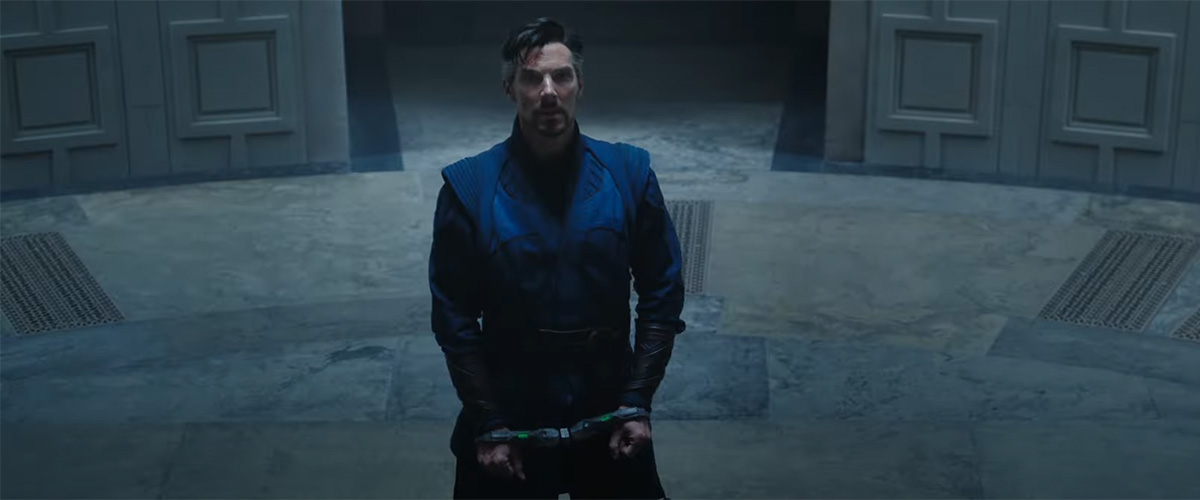 This is not an illusion and there's no spell involved as WatchFundthe world's largest watch investment company, in partnership with Geek Culture, is hosting an exclusive fan screening of the highly anticipated Marvel Studios' Doctor Strange in the Multiverse of Madness. 200 Marvel fans will get to catch Doctor Strange in the Multiverse of Madness on IMAX on the very first day of its premiere, on May the 4th, 2022 did 6:40pm.
One of the most highly-anticipated movies ever, Multiverse of Madness has been teasing a bevy of surprises and appearances of numerous characters, and opening up endless narrative possibilities into the Marvel Cinematic Universe, following the massive success of Spider-Man: No Way Home.
The best part of movie events such as this is to soak in the movie for the first time with fellow fans, getting excited by all the twists and turns along the way, and in the comfort of the best cinematic experience in Singapore – Shaw IMAX at Lido!
And no one knows about exclusivity and defining the art of curated experience than Dominic Khoo, founder and CEO of WatchFund. As Khoo explains, WatchFund believes that only two types of watches make money – a watch that you can get at an exclusive price, and a watch that money cannot buy. This fan screening, an IMAX screening happening on Star Wars Day, one day before the opening show in the US, is a movie event that money cannot buy.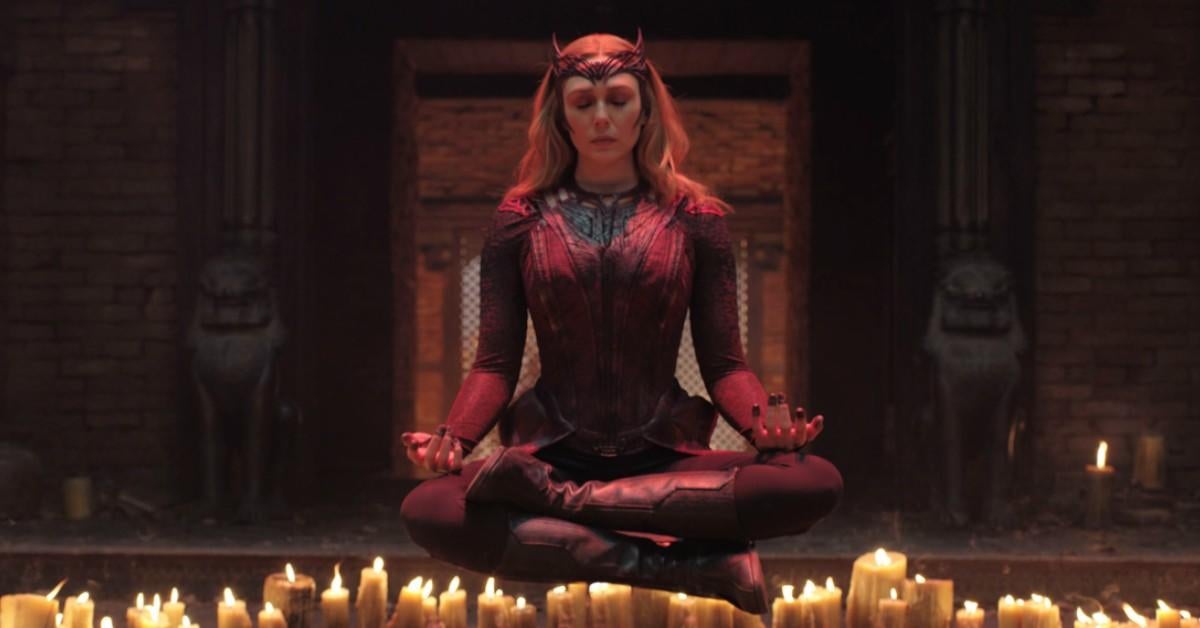 Khoo said, "I find myself thinking that it's not good enough that we just sit down in a cinema and watch a movie in silence. Why can't go to the movies be a big night out? We're traveling to the cinema, so why don't we make the most of it? I've waited 30 years for the MCU to go from comic panels to silver screens. Shouldn't we now, in our cinemas, give ourselves an atmosphere to soak in?"
Since MCU movies are communal experiences, it makes sense that it should feel like one as well. With every release a celebration in their own right, this is one screening where fans can express their passion and love for the MCU with fellow fans.
"There's a big difference between watching a football match on TV, and live at Anfield Stadium. Going to watch a game live is a bucket list experience. Do we only wait for overseas trips to make this happen? Or can we do this in a theater ourselves? When I saw what they did in Paris, and the Grand Rex, I knew that we must have this. There are not many shows that this could happen for. On this night, we have one of these very rare shows."
We have 100 pairs of Marvel Studios' Doctor Strange in the Multiverse of Madness tickets to give out in total. Not only that, 5 lucky folks will get to win awesome premiums as well, which include a hoodie, t-shirt, foldable tote bag, notebook, a set of four woven patches and Doctor Strange 'Best of Covers' Comic Book.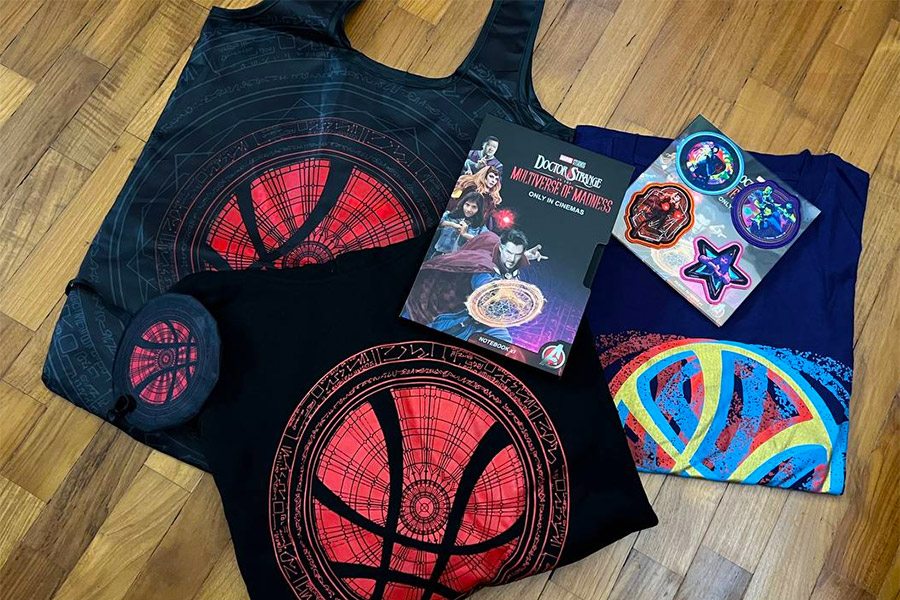 We encourage you to come dressed and decked out in your Marvel superhero costumes! It can be a full-fledged suit, or simply an awesome t-shirt!
SCREENING DETAILS:
Date: 4 May 2022, Wednesday
Time: 6:40pm*
Location: Shaw Theaters Lido IMAX
Winners of this exclusive screening will also get a chance to share their thoughts of the film after the screening, so don't be that guy who walks out of the cinema hall once the credits start to roll. Hang back, and wait for us.
* The WatchFund and Geek Culture fan screening will be filmed and recorded for publicity purposes. Participation in this giveaway is acknowledgment and approval of filming throughout the duration of the screening, and authorization of clips to be shared for publication on Geek Culture's platforms.
TLDR: If you don't want to be filmed, don't participate.
---
ENTER NOW TO WIN
To stand a chance to win a pair of Marvel Studios' Doctor Strange in the Multiverse of Madness tickets, simply complete these simple steps:
SHARE THIS POST and TAG a friend or more** you would like to watch the movie with ->
FOLLOW US WE INSTAGRAM and/or TELEGRAM**.
Fill in the form below and answer a question.
Give us a LIKE below if you haven't done so yet, so you won't miss out on future similar giveaways!
If you are unable to use the form below for some reason, head to the original article on GeekCulture.co here.
The giveaway is open to all residents of Singapore. The giveaway closes on 29 April 2022 @23:59hrs (GMT+8). 100 lucky winners with the correct answers will be picked at random. The winners will be contacted via email by May 1, 2022. Good luck!
**These steps are entirely optional, but we greatly appreciate it if you choose to show some support to Geek Culture by sharing and tagging the post so that we may be able to bring more giveaways to you all in the future!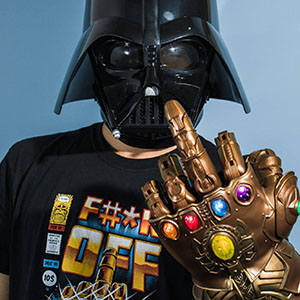 Yonk is a geek who is fortunate enough to have an equally geeky Star Wars fan for a wife, who owns a LEGO Millennium Falcon encased in a glass coffee table as their home's centre-piece.
---
Drop a Facebook comment below!

---